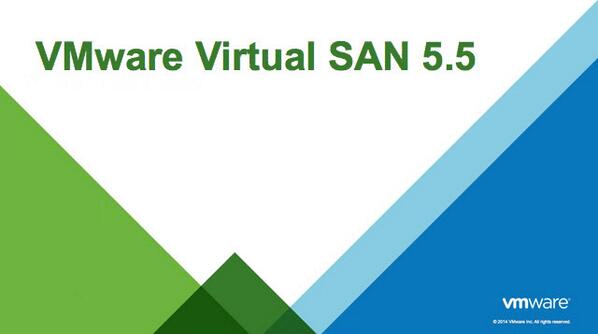 Since 2012, VMware has had a publicly stated vision of the software-defined data centre (SDDC). In the SDDC, all of its components are virtualised: compute, network, storage, etc. The Virtual SAN is the storage component of this vision and it is now available to customers. We see VSAN as being part of the early trend away from the traditional expensive, dedicated storage array towards less specialised equipment, running on cheap hardware, with all the smarts being in the software layer. With VSAN, there is a software designed storage tier which clusters a pool of servers' hard disk drives and solid state drives into a high performance, highly resilient shared datastore. The Virtual SAN capabilities are embedded into the VMware ESXi kernel which allows it to perform storage I/O operations without being a heavy hitter of server CPU. It has granular scale-up (add disks to existing host) and scale-out (add new hosts to cluster) capabilities and consequently helps to eliminate costly storage overprovisioning. It can be deployed on any server on the vSphere 5.5 Hardware Compatibility List that also contains:
multi-level cell SSD (or better) or PCIe SSD
SAS/NL-SAS HDD, Select SATA HDDs
6Gb enterprise-grade HBA/RAID controller
Alternatively, choose a server that is VMware recommended (Ready Node or Ready Block). These ESXi servers are not dedicated to VSAN. They also run the normal vSphere VM workload. Virtual SAN is available within vSphere 5.5 Update 1. It is a separately licensed feature of vSphere. Note that this version does not support deduplication or compression. Also be aware that it only supports SATA, SAS and PCIe storage, not storage attached through USB, Fibre Channel or iSCSI (- EMC's influence?). VSAN's competition is in two different categories:
software-only storage stacks (HP's VSA, Maxta, ScaleIO, Nexanta, Atlantis, etc.)
software-in-hardware appliances (Nutanix, SimpliVity, etc.)
Conclusion Whilst it is a v1.0 product, it is part of a trend that is only going to gather further momentum. The VMware brand name will give Virtual SAN instant credibility in the minds of many. It definitely should be considered for your next VDI, test-dev or branch office deployment, where you know you it will be running a vSphere 5.5 environment.
Back to Top